The first module in our series of five for the San Gabriel/Pomona Regional Center focused on the purpose of a regional center. The workshop was led by Victor Campos and Sandra Delatorre.
Baldwin Park is the first location for the 5-part workshop series, Navigating the Regional Center System.  Next will be El Monte and that workshop will be presented in Spanish and starts on 9/27-10/25.  Once you have registered, you can attend one or all of the workshops and if you miss one, you can always attend that session at another location.
We enjoyed the first week and will present the second module, Regional Center and Family Partnership on 9/20.  We look forward to helping families of the SG/PRC  learn how to utilize and benefit from the resources that are available.
You can view and download the flyers below in English and Spanish for the complete list of workshop locations and languages through 2018.  To register, or if you need further information, please call our office at 626-320-1317.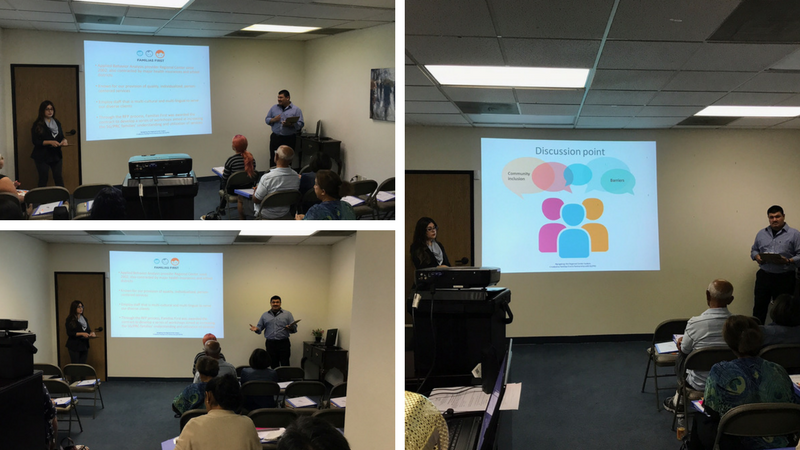 Navigating the Regional Center System Flyer English