Our very own Ruth Tello-Di Leva will be a featured panelist at the Latino Association for Behavior Analysis (LABA) at the CalABA conference 2017.
Ruth will be joined by Ozzie Ochoa, Kristine Dickson, Isaac Bermudez and Jose Martinez-Diaz to discuss the ins and outs of running an ABA agency and supporting and retaining staff.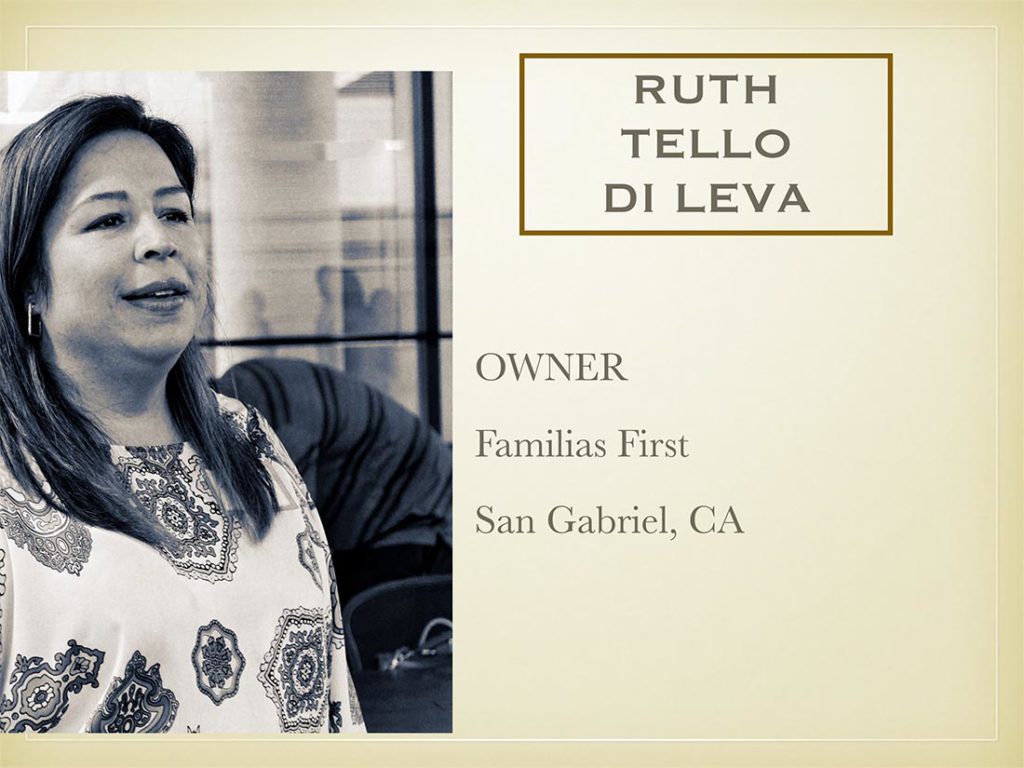 The Latino Association for Behavior Analysis (LABA) is an organization dedicated to the provision of support, resources, ccommunication and networking opportunities to Latino ABA practitioners and students as well as to those who work with Latino populations.  LABA is committed to furthering professional growth of individual practitioners who provide behavior analysis. LABA is also committed to increasing the visibility, participation and collaboration of Latinos in behavior analytic organizations.
This group is open to students, new professionals, seasoned BCBA's and anyone who works or studies in the field of ABA.
Familias First is proud to be a co-sponsor of the panel discussion at the 2017 CalABA conference.
Ruth Tello-Di Leva is a Board Certified Behavior Analyst (BCBA). She received her Master of Science degree from California State University, Los Angeles in Counseling with an emphasis on Applied Behavior Analysis. Ruth's Bachelor of Arts degree is in Psychology. She obtained a certificate in Family Violence and Child Maltreatment.
Ruth is a frequent presenter at seminars and workshops sponsored by CALABA, ABA International, Fiesta Familiar, and Fiesta Educativa. Her work was incorporated in the Autism Parent Education Program (APEP). The APEP is used by Regional Centers to educate parents of children with autism on the various services they provide.